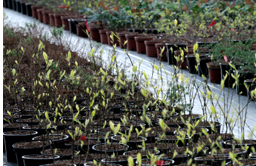 The first design service is provided at our nursery location in Farmington. We ask that you please schedule an appointment at either of these locations and bring pictures of your home and yard.

Based upon our analysis of your property, the available light, direction of the light and your wish list, we then put together bush and tree suggestions and arrange them in groups so that you can visually see how they would look against your home or in your yard.

We have had great success helping people visualize their dream yard.

And the best part is that this design service is free.

Call Jim at 336-782-0960 to schedule your appointment at the main nursery so he can help put together you dream yard too!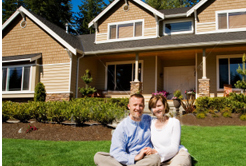 Our second landscape designing service is a service where we meet you at your residence or business and tour the property and receive your dream list.

Based upon our conversation about your property, we will then provide you ideas for improving the landscape appearance of your business or home with computer generated previews.

Call Jim at 336-782-0960 to schedule an appointment at your business or residence!

Wind Chime Nursury grows evergreen, flowering, ornamentals and fruit trees on their main nursery location and has a large inventory of trees ranging from 1 foot to 10 feet. Wind Chime also grows a wide variety of bushes and has a team of planters that can deliver and plant these trees and bushes for you. We drive our trees and shrubs to Tennessee, South Carolina and Virginia or up to a three hours drive from Farmington NC.

If you want us to do the labor for your yard, some of our services include:
Flower Beds and Gardens
Rock Beds
Lawn and Garden Clean Up
Bush Trimming
Planting of trees and shrubs
Hardscapes - retaining walls, paver
patios
Professional outdoor lighting
Irrigation - installation and maintenance

Landscape Maintenance - mowing, pruning,
aeration, raking or blowing leaves, fertilize and
weed control and hauling yard debris
Patios
Walkways
Outdoor Kitchens
Retaining Walls
Pressure wash houses and driveways
Hear what our clients have to say about us!